Instructions:
1) Sign up if you have not already done so: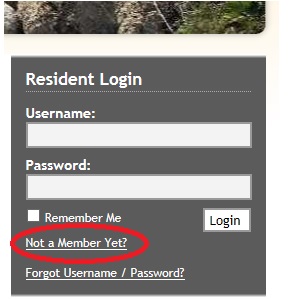 On the right hand side of the page you will see the above sign up box. Just click on "Not a member yet" and fill out the required form.
If you have signed up before, simply enter your username and password and click Login.
2) Wait for one of the board members to approve your account. To be approved, you have to be a member who has paid dues and is in good standing. Before your account is approved, you will not be able to do anything on the website other than view the home page. You will get an email as soon as your account is approved.
3) Once your account is approved, log in following directions in step 1. Once logged in, click on "Member Resources" link on the right side of the web site: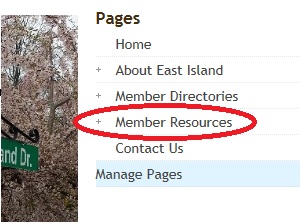 3) Click on Calendar of events which will pop up under "Member Resources":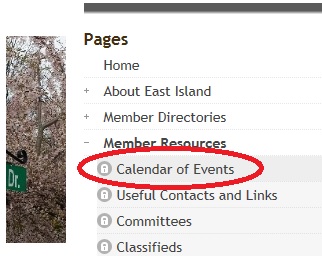 4) A calendar will show up. Click on Annual Memorial Day Party (or any other event you'd like to RSVP for):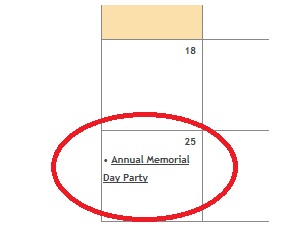 5) A box will show up describing this event. Under "RSVP" click on the "Going" link.
6) Answer the question about how many people you will be bringing that are members and how many non-member guests you will bring. Click submit. And you are done!